Why are interest rates so low (I)
12898
I have been thinking at the question in the title for a while, unable to find a convicing answer. Today I discovered that Ben Bernanke believes has an answer, which serves, if I do not read it wrong, as the opening post of his new blog. Needless to say it does not convince me, if anything because his was one of the many hypotheses I also considered and then disregarded. But BB is BB, hence, lacking a better theory and remembering Bob's wise dictum - it takes a model to beat a model - let me use BB's model to try putting order in my own thoughts.
No disagreement on the basic facts: nominal - to a lesser extent also real - interest rates on various forms of debt are at an historical low around the world, the "developed" one first and foremost but, sensibly, also elsewhere. BB recall this in his blog post and there is no reason I add, at least for now, further facts to sustain his claim. Interest rates are low "worldwide".
We also agree on the fact that, while the Fed may move short term nominal and real interest rates with a substantial degree of freedom - if the Fed moves the overnight rate from 3% to 10% when inflation is at 2% then, at least for a few days or weeks, the overnight real interest rate will be close to 8% while before it was at 1%, no doubts about it - it cannot really affect long term real rates if not marginally and certainly not for a long period of time. Hence, when the 10-year real rate goes near zero and stays there for many months or even years, the Fed's open market operations, QE or not QE, are only a minor factor.
Enter then the Wicksellian Rate (WR), which other would call the "general equilibrium rate of return", a mythical single price of loans at which all factors of production (K and L, first and foremost) are fully employed. BB recalls here a well established "theory" (rather, common sense) according to which the WR is expected to be high in rapidly growing economies (high demand for funds relatively to supply) and low in stagnant or slow growing ones (high supply of funds facing few investment opportunities).
At this point the stage is set for the main argument: the Fed is supposed to pursue - or follow or try to catch up with - the WR through its policy instruments. When it feels that in the "real economy" the WR is low, it lowers rates, and when it feels it is high, it does the opposite. Here two sets of questions come to mind.
1) Given that the WR is supposed to establish itself, somewhat spontaneously, as the equilibrium rate - "perhaps after some period of adjustment" as BB says - why are the Fed's actions relevant at all? BB does not explain this an I am puzzled. If the WR is some natural rate to which the economy will converge, why bothering? Does the Fed, by acting on the very short-term part of the yield curve, speed that process of convergence up? Do we have a theory for that or at least evidence that that is so? No idea. Given that the economic system, according to BB's view, would in any case converge always to the WR, why not leaving the Fed Funds rate (or overnight rate, roughly the same) at some fixed nominal value (I support zero, but that's another story and it is not relevant now) and let the economic system adjust either through a slightly higher/lower inflation rate and/or by moving the nominal rates along the yield curve? What does support the idea that the Fed is supposed to play "catching up" with the WR? I suppose some model out there says that because prices do not move fast enough (i.e. inflation does not adjust quickly enough) the Fed's moving of nominal rates should speed up convergence. But - assuming the evidence supports the idea that the prices of goods and services do not move fast enough, which I do not buy - do we have any evidence that nominal interest rates in the financial markets would also move too slowly without the Fed's intervention? I am not aware of any such evidence ...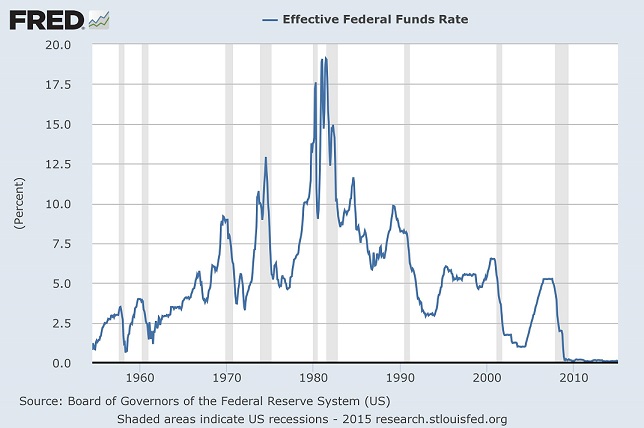 2) As the graphs above show, the Effective FF rate moves a lot, and that is the Fed's main tool to play "catching up" with the WR. Now, what leads us to believe that the Fed knows better than the rest of us where the WR is going? Ok, those numbers are nominal and the real FF rate has moved less, still quite substantially, over time. Was the WR really all that volatile in the US economy during the last 60 years? The second chart, below, shows the real rates (the rates adjusted for inflation using the CPE price index). They also moved a lot and in the same way: should we infer that the US economy was a slow growing economy in the 1950s and 1960s and a fast growing one in the 1970s and 1980s? And, has it really been growing slower than ever during the last 4 or 5 years? Somehow I doubt it ...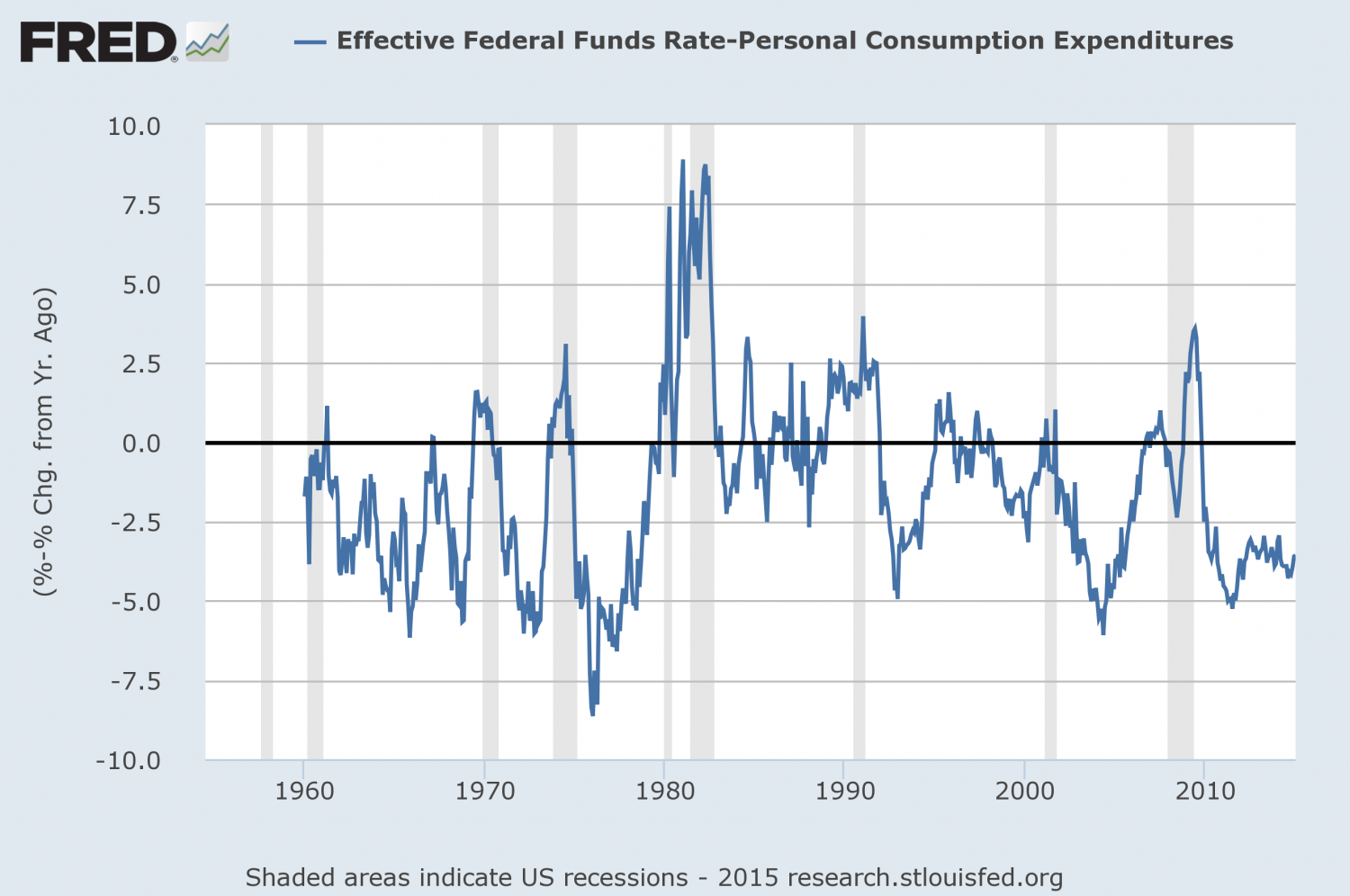 Further, and somehow repeating myself, what does lead us to believe that the rates the Fed is able to move are those moving faster than the rest? No idea. And again, what does lead us to believe that the Fed always gets it right? Back in 2001 the Fed "knew" the WR had suddenly dropped and brought the short term rates down to 1%. Ok, assume that was so ... Roughly three years later it also "knew" it had started to move up, the WR, and decided to play catch up with it until about 2006, when it had gone pretty high. Ok, let us assume that was also kind of true. But then, less than a year later, it collapsed? What a volatile real rate! And, even more, what a volatile "real economy" that stagnates for a few years, then suddenly takes off, then stop growing again ... do "real fundamentals" really move that quickly and suddenly? I am puzzled ...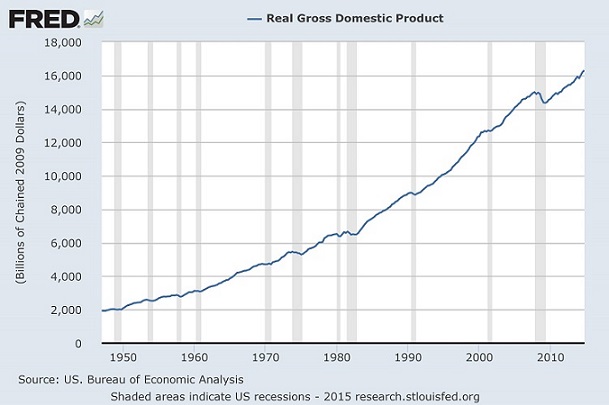 Maybe these are minor, even polemical, points. Not really (they are relevant for policy) but my interest here is more with the model BB and the people guiding our monetary policy have in mind. The real issues, I believe, are elsewhere and are better left for the next round. Ben Bernanke, at end of his post, says
What features of the economic landscape are the ultimate sources of today's low real rates? I'll tackle that in later posts.
so I will wait for that and keep thinking about the issue which, now even more than before, seems rather complicated and obscure to me.